Collegiate 4-H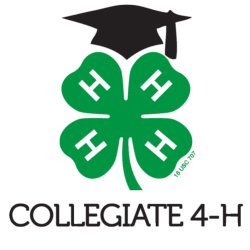 The Collegiate 4-H Club at the University of Arkansas provides leadership and service through participations with the 4-H organization, campus community, and the NWA community. Members develop leadership and personal qualities while giving volunteer assistance to the Cooperative Extension Service (CES) in Arkansas, local 4-H clubs, the surrounding communities and within schools.
This organization promotes positive learning while serving others, providing opportunities for educational fellowship, and assisting with departmental and community involvement.
No previous 4-H experience is required to be apart of this organization. All majors welcome!