What is Agricultural Education, Communications and Technology?
The AECT curriculum is deisgned for students to customize their career pathways and includes a series of core courses that build a solid foundation in agricultural sciences. Students have the opportunity to concentrate their studies in education, communications, leadership, or technology to best match their professional goals.
Graduates of our program advance agriculture through careers as educators, leaders and innovators of technological change.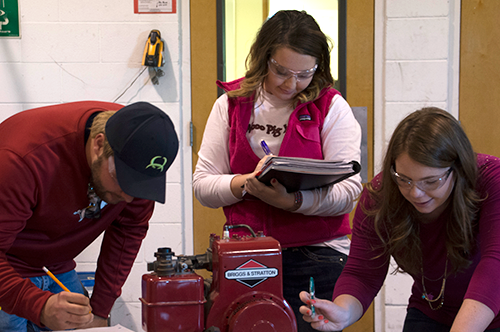 Undergraduate Program
Students interested in our program can choose from four concentrations to match their interests: Agricultural Communications, Agricultural Education, Agricultural Leadership and Agricultural Systems Technology Management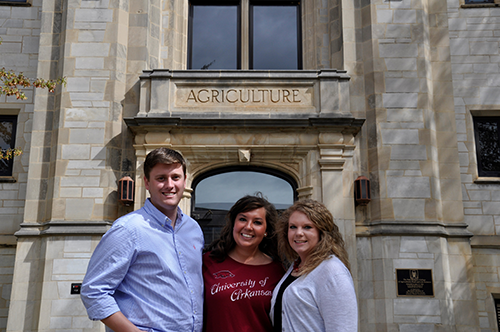 Master's Program
The Master of Science in Agricultural and Extension Education is an affiliate of the AG*IDEA Consortium. This program is deisgned for teachers, extension agents and other professionals in informal and formal education settings. It is available to complete online, on campus or a combination.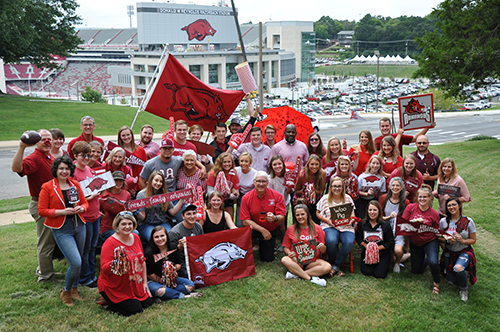 Find an Expert
Are you looking for someone? The AECT Department is staffed with nationally recognized and award winning faculty members dedicated to student success and furthering research in a mutlitude of agricultural science fields.
AECT Highlights
AECT Students Win Yearly Academic Awards

Bradley Borges
Oakdale, CA
M.S. AEED
Dale Bumpers Distinguished Scholar

Caleb Parker
Carlisle, AR
AECT major
Stanley E. Reed Internship Award
Honor Graduates
Abigail Taylor, Wicks
Grace Vehige, Billings, MO
Jessica Wesson, Searcy
Check out this video about the Milo J. Shult Agricultural Research and Extension Center.
The video highlights many aspects of our AECT Department!