FFA Alumni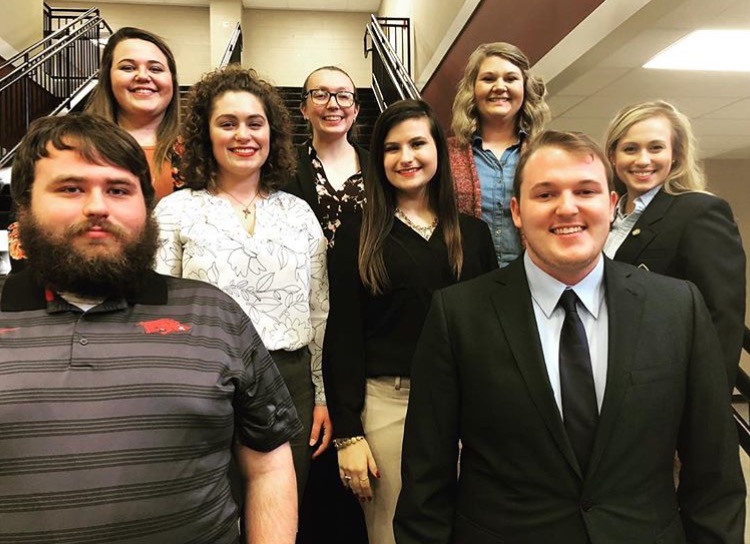 The U of A FFA Alumni Chapter is not specific to agricultural education majors or students within the AECT department, but it is open to everyone who has a desire to support agricultural education. We do that through taking students to a variety of events around the state and country. We attend state FFA convention, national FFA convention, judge local chapters' events, and we also provide professional development opportunities for our officers.
Officer Team
Click here to find out more about the FFA Alumni officer team!
Diversity in FFA Alumni
The University of Arkansas FFA Alumni is proud to be diverse in membership. All members come from various agricultural experiences and backgrounds. The most commonly associated major with FFA is Agricultural Education; however the University of Arkansas chapter is home to a variety of degrees. We are thrilled to open our doors to anyone, no matter what their major or agricultural background looks like!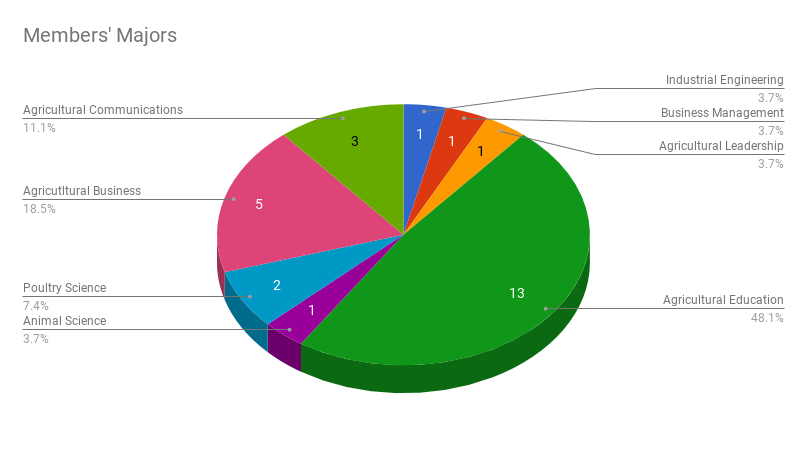 Dues
Annual Dues: $25
Annual Dues for Lifetime Members: $10
Calendar of Events
Club Meeting - March 29
Razorback Leadership Academy - March 31
Arkansas FFA State CDEs - April 12-13
Arkansas FFA Convention - April 23-25
Club Meeting - May 3
Social Media
Facebook: University of Arkansas FFA Alumni
Instagram: @uarkffaalumni
Twitter: @uarkFFAalumni
Contact Information
Graduate Adviser
Hailey Gates
Email:hrgates@email.uark.edu
Faculty Adviser
Dr. Kate Shoulders
Email: cshoulde@uark.edu