Agricultural Communicators of Tomorrow
Agricultural Communicators of Tomorrow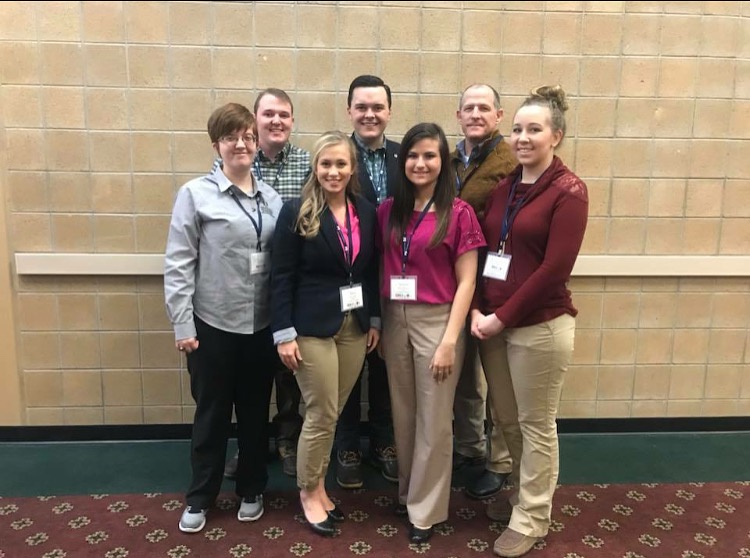 Agricultural Communicators of Tomorrow
The Agricultural Communicators of Tomorrow is a club for college students who are passionate about agriculture and telling its story. The U of A chapter strives to be one of the leading chapters in the nation to produce excellent agricultural communicators. We achieve this by professional development, expanding students' networks to include industry professionals, and other educational opportunities. We provide experiences for students that they wouldn't receive elsewhere. This is an agricultural communications club; however, it is open to any major interested in promoting our industry. We are proud to be home to some of the best and brightest students in the career field!
Officer Team
Click here to find out more about the Agricultural Communicators of Tomorrow Officer Team!
Highlight of The Month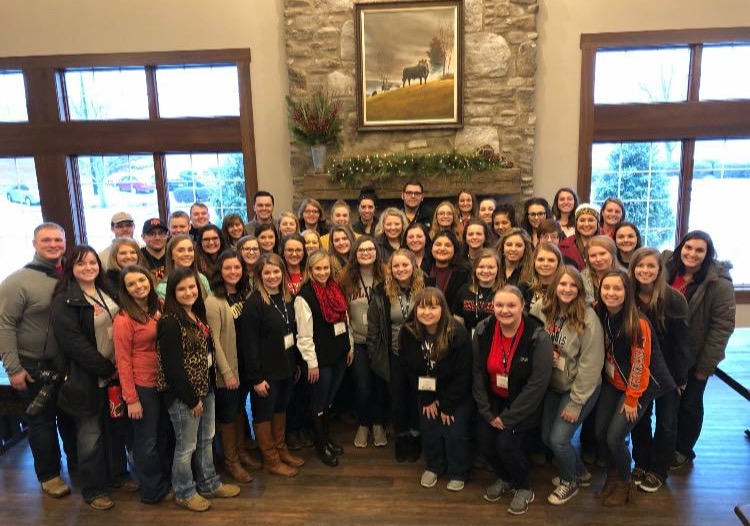 U of A ACT attends Professional Development Conference
In Janaury the University of Arkansas Agricultural Communicators of Tomorrow club attended the Professional Development Conference in Wooster, OH. Joined by chapters from around the country the U of A group was able to experience some amazing opportunities. Students learned about the leather making process by taking a tour of Weaver Leather. They were invited to Certified Angus Beef where they learned about the organization's extensive educational programs about beef cattle production and consumption. Visitors from the Amish community were invited to a traditional Amish dinner where our students learned about this unique and inspiring way of life. Throughout their time there, the members attended workshops to build their communication and professional skills. Even through four inches of snow our crew was able to experience agriculture in a different part of the country!
Dues
Annual Dues: $25
Calendar of Events
Club Meeting- March 29
AECT Lawnmower Tune-Up- April 6-7
Arkansas FFA State CDEs- April 12-13
Arkansas FFA State Convention- April 23-25
Club Meetings- May 3
Social Media
Facebook: Agricultural Communicators of Tomorrow at the University of Arkansas
Contact Information
Faculty Advisers
Mrs. Casandra Cox
Email: ccrumle@uark.edu
Dr. Jefferson Miller
Email: jdmiller@uark.edu
Dr. Jill Rucker
Email: kjrucker@uark.edu